Fire Damage Omaha
We know that dealing with a fire is extremely traumatizing. Unfortunately, shock and stress are the least of your worries when you're facing smoke and fire damage. As you continue reading, you're going to quickly learn what to do after a fire, and how Restoration Now! can help you restore your property.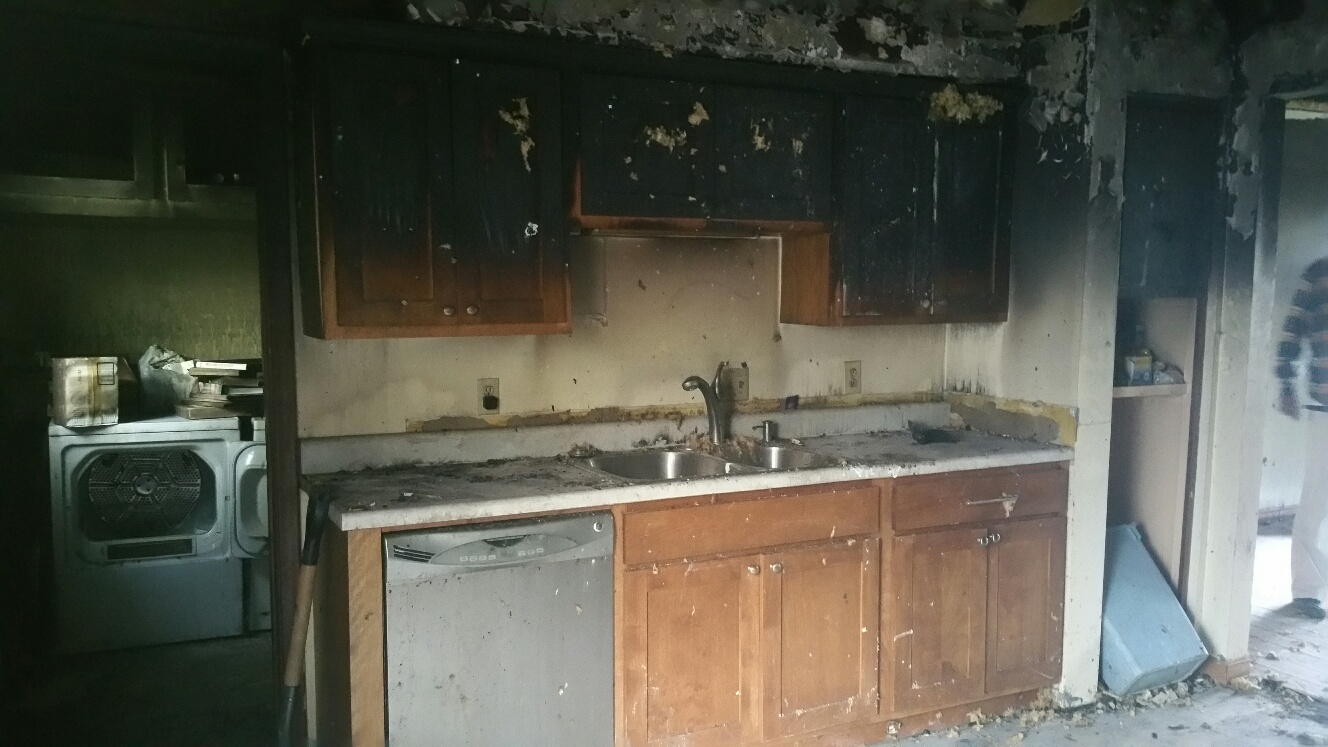 What You Should Do After a Fire
Evacuate! Get your family away.
Even after a fire is extinguished, carbon monoxide levels will still be dangerous in your home. In addition, it's difficult for most people to assess structural damage – your home could be in danger of a collapse even if there's no obvious problem.
If you do decide that it's absolutely safe to enter, remember to wear a respirator to prevent lung damage from dust particles. Alternatively, begin thinking about where you and your family could stay if our team determines your property is unsafe to inhabit throughout repairs.
Once you're confident of your family's safety and lodging, begin documenting damages and contact your insurance representative. Remember that there is a good chance your insurance will cover hotel expenses.
If your property is safe to enter and you're sure that the fire has been fully extinguished, check your power supply. You may need to call city utilities to turn things back on once our Restoration Now! Team has made any necessary repairs to your wiring, gas lines or plumbing.
What Restoration Now! Will Do After a Fire
Now that you know what you should do after a fire, here's what our Omaha Restoration Now! Team will do:
First, we will secure the building and ensure its structural integrity. If needed, we will remove and store your belongings off-site during clean-up. Then, we will begin the cleaning process by removing debris, and saving as much of your property as we possibly can.
We'll restore windows and doors, as well as roofing and siding. In addition, our team is trained to work on wiring and plumbing, as well as painting and drywalling… Our restoration service is an all-in-one package, saving you costs on additional contractors.
If you have any questions at all about how to handle a fire or why Restoration Now! is the right choice for fire and smoke damage restoration, please call or contact us today. We'd love to help you any way that we can.